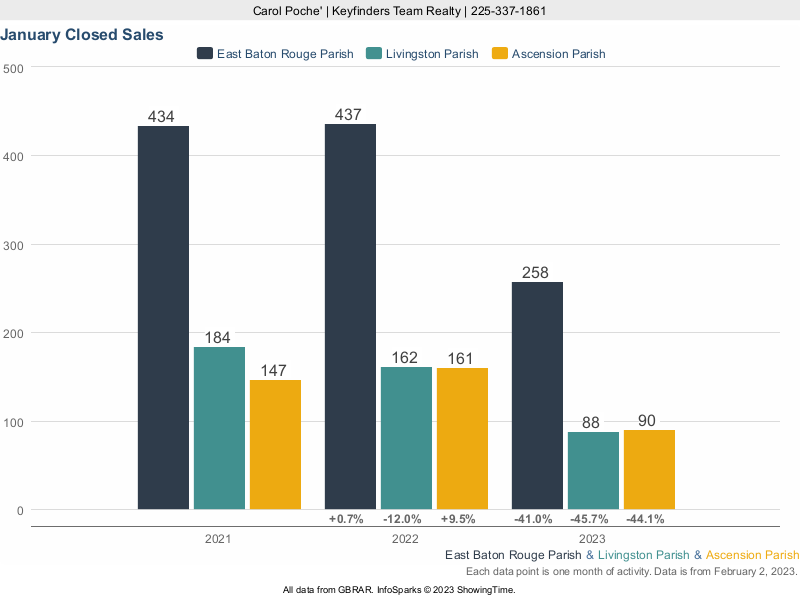 While, as you can see, sales are down year over year. We knew that post-pandemic and low interest rates created a frenzy in the market. Yet the market is still stable. Behind this data is our analysis:
Homes are selling for 98% of list price
Number of showings to pending is an average of 8 showings
Sales in all three parishes are down from last January
Days on Market until pending increased from 2 to 37
Inventory is up from 1091 to 1873
Month supply of homes is still well below average ... only 2.6 months to sell all inventory
A balanced market is a 6 months supply of homes. At only 2.6 months, it is still a seller's market provided the home is priced right, great condition and location. We sold more homes in January 2023 than in January 2022. The best time to sell or to buy is NOW!